History of the Airway Heights Police Department
In 1953, Land developer Carl Lundstrom, president of Rocket Investment Company, announced plans to incorporate one square mile west of Spokane into the City of Airway Heights. At the time, the area had about 400 residents, a service station, cafe, furniture store, barber shop, and a lumber yard.
On April 19, 1955 residents voted 50 – 8 to incorporate. Lundstrom was elected as the first mayor of Airway Heights.
On September 24, 1956, the Airway Heights City Council approved the position of Town Marshal. L.A. "Red" George was appointed to the position, becoming the first law enforcement officer in the City of Airway Heights. Marshal George was initially paid $50 a month for his services.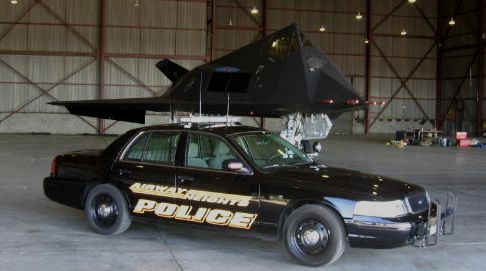 Marshals and Chiefs Over the Years
| | |
| --- | --- |
| Marshal L.A. "Red" George    | 1956 – 1957      |
| Marshal H.D. Smith                 | 1957 – 1958 |
| Marshal Jim Meadows | 1958 – 1975 |
| Marshal Bob Evans                 | 1975 – 1983 |
| Chief  Wayne Odum                | 1983 – 1984  |
| Chief Jim Nettles                     | 1984 – 2003 |
| Chief Lee Bennett | 2003 – 2020 |
| Chief Brad Richmond                  | 2020 – Present |
Airway Heights Badge History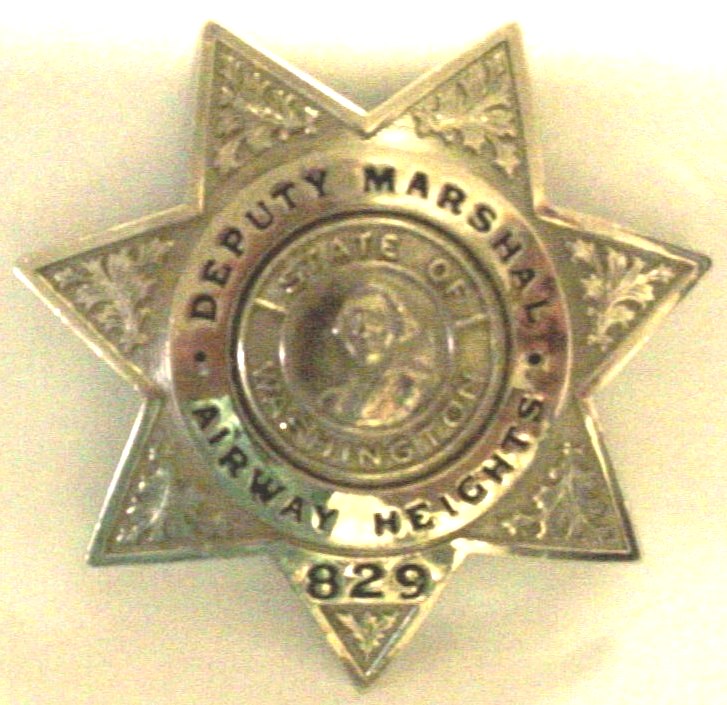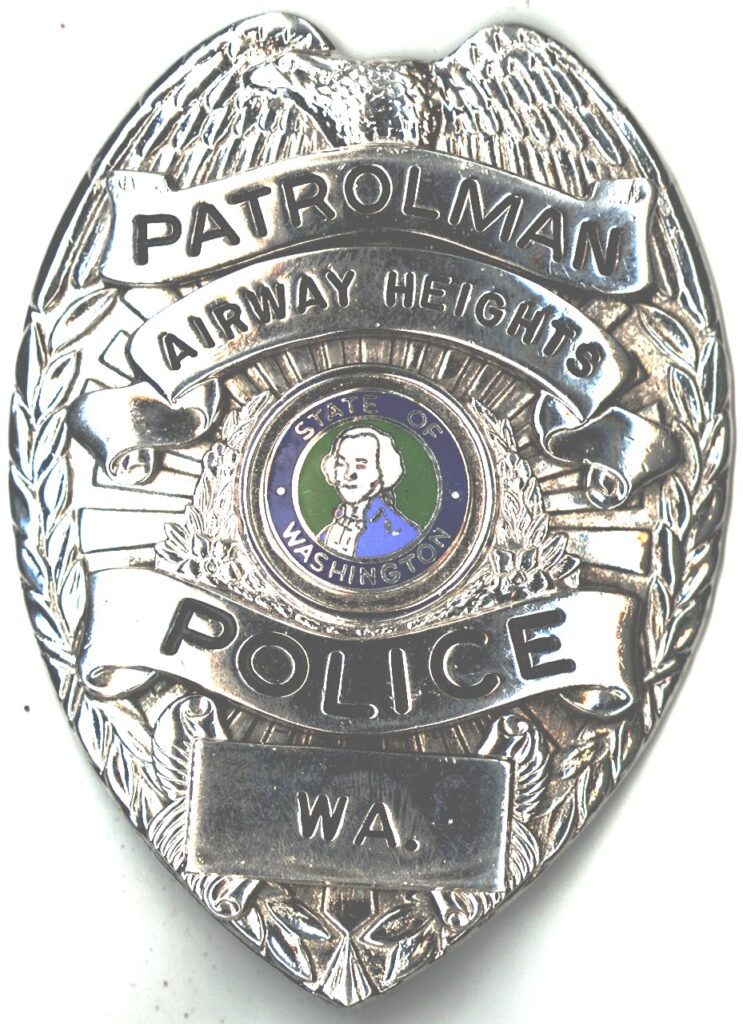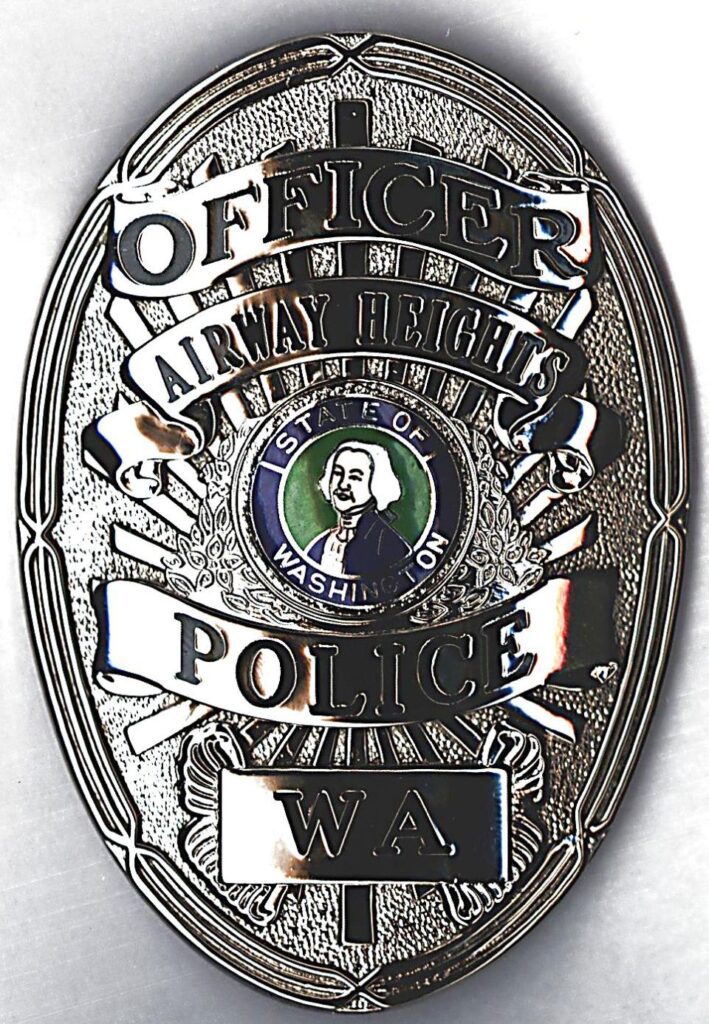 Airway Heights Shoulder History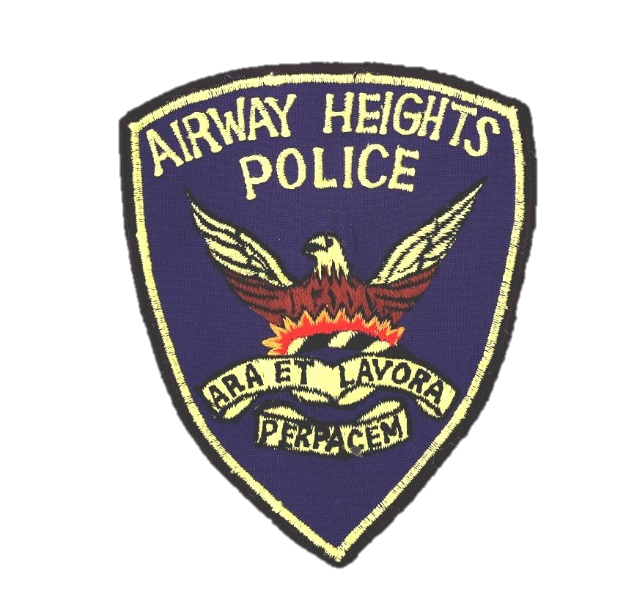 1980 - 1983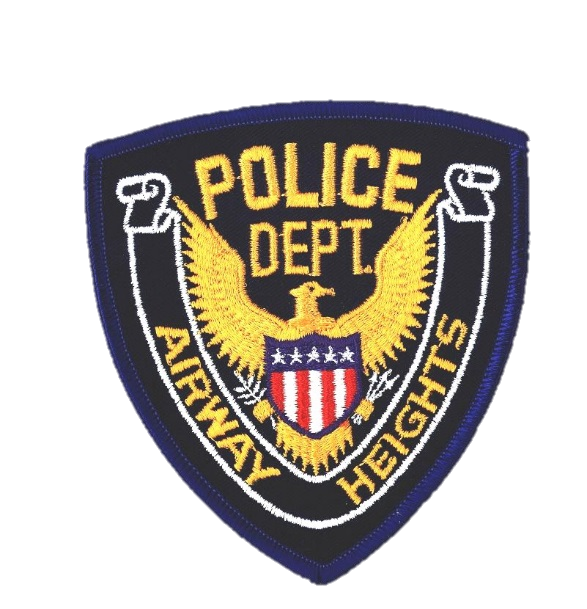 1983 - 1984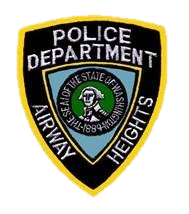 1984 - 2004
1984 - 2004